For those who collect figurines, or would like something new for their personcave, Sega of America and Neamedia have joined forces to create a new line of collectible figures.
Standing at 13 centimeters high, they come in 3 colors including classic Sonic, Sonic Grey and Sonic Blue and are modeled after the 90's Sonic aesthetic with 'a raised finger, mischievous smile, and red striped sneakers. You can pre-purchase the figurines here.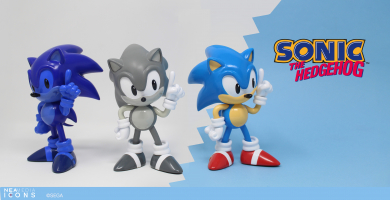 On an unrelated note, recently Gamers Uplink Plays has been streaming Sonic Adventure for the Sega Dreamcast on Twitch and Youtube. If you would like to catch one of our past replays, view it below, and don't forget to follow Gamers Uplink on Twitch and Youtube.